Dr. Doug Brannam
Dr. Doug comes from a long line of chiropractors and has grown up with it his entire life. He's here to provide relief and comfort to each of his patients.
If you experience back, neck, joint pain, heahaches, or migraines chiropractic care can help. Your day to day activities working at a desk or on your feet all day can strain your muscles and joints causing pain. Chiropractic adjustments can help relieve the pain and improve your life. Call our office or book your appointment now using the link below. You can also purchase gifts cards to use in the future.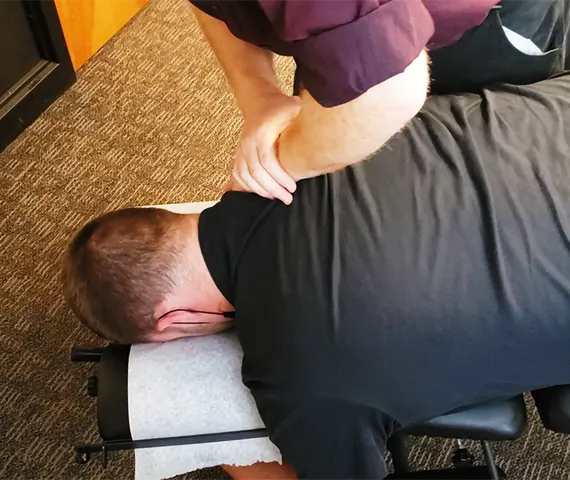 Chiropractic
Chiropractic is a system of therapy focused on the structure of the body and most joints. Chiropractors manipulate the body's alignment to relieve pain and improve function and to help the body heal itself.

Activator
An Activator is a small device is used by the chiropractor to make adjustments, which can be a gentle way to soothe problem areas. During an activator treatment, the patient will lie face down on an adjustment table. Each area of the spine will then be worked on individually with the activator instrument. The tissue around the problem areas will be triggered with the device, first with a small amount of pressure followed by a quick thrust. There is no twisting or turning with this method.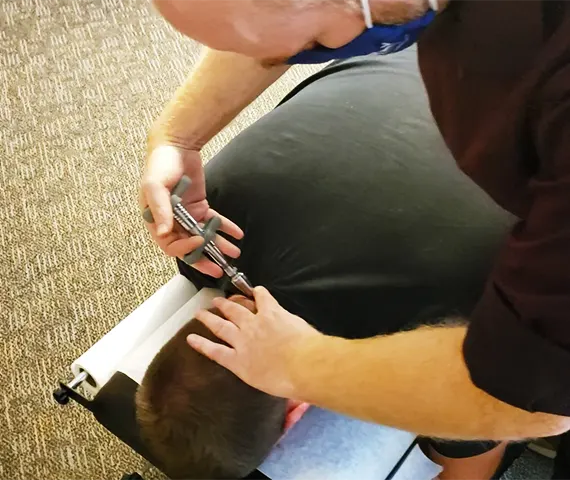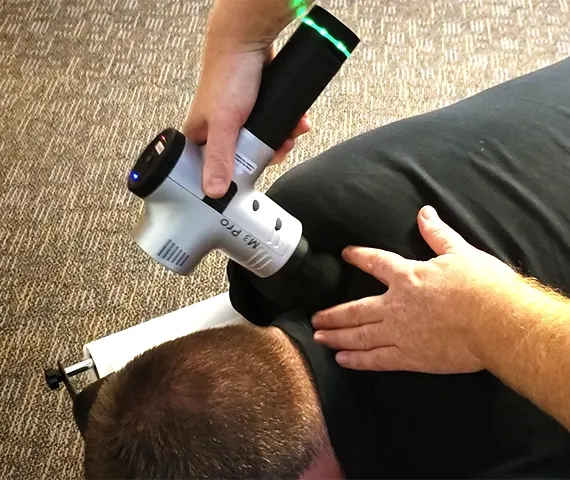 Massage
Chiropractic massage offers a combination of massage therapy and chiropractic care to help support whole spine and body health in the patient. Massage is used to help promote healing and wellness to the smaller systems of your body that may otherwise get forgotten during a chiropractic adjustment, such as your limbic and nervous systems. Chiropractic adjustments focus on the hard tissue of the body, such as the vertebrae and joints of the spine, and massage focuses on the soft tissues, including muscle.
New Patient
First Time Seeing Dr. Doug
Typically 30 to 40 Minutes

Adjust Areas Causing Pain
Existing Patient
You've Seen Dr. Doug Before
Typically 15 to 20 Minutes

Adjust Areas Causing Pain

"Dr. Doug is a wonderful chiropractor. After many years of chiropractic care in several different cities, I think Dr. Doug is the best I have seen. He takes a thorough assessment each visit, takes great notes that he refers back to often, and is very careful with his adjustments. And my spine always feels better afterward! I appreciate his attention to detail and professionalism."

"Dr. Doug once again was amazing.  He adjusted my neck and back. Love him. Looked all over Montrose to find a great Chiropractor and I found him at Peak Professionals.